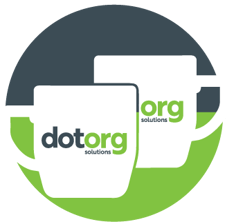 Coffee Shop
An environment for casual, focused learning with experts from a variety of backgrounds

Webinars
Are you looking for information on a particular topic? Here is a list of our pre-recorded webinars for your viewing.
Strategic planning
Planning for your strategic plan

Engaging your team in the strategic planning process
Five key things to include in your strategic plan
Keeping your strategic plan front and center - implementation and accountability
Understanding your donors
Inside the mind of a donor

The psychology behind giving at year-end

Inbound marketing
Now is the time to rethink your nonprofit marketing
Improving your nonprofit's digital presence
Digital data for nonprofits
Resilience for nonprofit professionals
Your physical and mental health
Resilient nonprofits
Planning your year-end appeal
Diving into your data - using donor data to drive results

Demystifying direct mail
Developing a timeline for your year-end appeal
Drafting dynamic campaign copy
Making the most of your virtual event
Logistics
Corporate support
The auction
Communications
A Practical Guide to Nonprofit Strategic Planning

This guide is designed to help you and your organization better understand the strategic planning process, its role in your organization and how to implement a plan successfully.
What is a strategic plan?
A strategic plan is a flexible guide linking your nonprofit's mission and values with its actions and lays out a set of measurable goals, objectives and tactics to help you achieve its long-range vision.
Why do you need it?
A strategic plan will give you and your team structure to accomplish your long-term vision and the latitude to change course if needed. And perhaps even more importantly, your strategic plan gives you the framework to unleash and implement big ideas that will put your organization above the rest.
How can we help?
Excited to get started? Don't see what you are looking for? Schedule time to talk with us to learn how we can help you reach your goals.