Fundraising Readiness Assessments™
Evaluating the effectiveness of your fundraising program

Improving fundraising effectiveness can be a challenge, especially if you have limited resources and staff. That's because your development team is often devoted to day-to day fundraising and marketing activities, leaving you with little time to evaluate your current processes and make necessary changes.
Our Fundraising Readiness Assessments™ help you understand your current program by identifying opportunities to improve processes, planning and staffing structures to help you raise more money.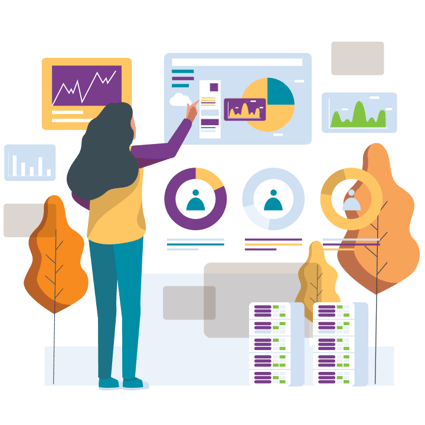 Discovery & evaluation
Our comprehensive discovery and evaluation process includes stakeholder interviews and a review of more than 50 data elements. We use this information to understand where you are in the fundraising process compared to where you want to be.
Report development
We use the data gathered during the discovery and evaluation process to compile a report. This report outlines where the organization is successful and provides recommendations for improvements along with proposed timelines for implementation.
Report presentation
Our consulting team will present the final report to your leadership team and board to outline all findings and to answer any questions. An executive summary and a full report will be available at this time.
How can we help?
Excited to get started? Don't see what you are looking for? Tell us a little more about your project and we'll see how we can help. Or schedule time to talk with us to learn how we can help you reach your fundraising goals.