MARKETING AND FUNDRAISING
Google Ad Grants
Connecting constituents to your nonprofit

As a nonprofit, your marketing and fundraising budget is limited. That's why Google Ad Grants can provide a great boost to your organization! The extra $10,000 per month in digital ad spend sounds great – and it is. Yet you may shy away from it because of the complexity of setting up and maintaining the grant.

Our digital marketing team provides Google Ad Grant services to help you get the most of that extra digital advertising budget. We alleviate the headaches of learning a new tool, help you set up campaigns that drive traffic to your organization's website and provide ongoing support to ensure your campaigns are working.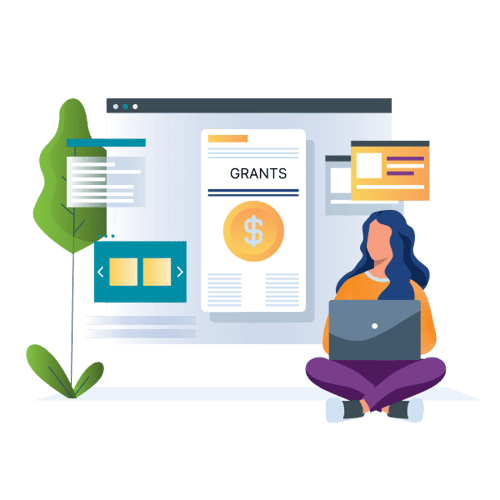 Onboarding and setup
We work with you to review goals, build your account, research keywords, write ad copy and get you ready to run your first campaign.

Management and reports
We monitor campaign progress to ensure goals are being met and make adjustments as needed. We also provide regular progress reports.

Support services
We offer additional services to help your campaigns be the best they can be including content development, website analysis and more.

Onboarding & campaign set up
Setting up your account go get you up and running
---
Review goals & build account structure
Website analysis & keyword research
Google Analytics analysis
Build campaigns & keyword lists
Write ad copy
Build ad extensions & assets
Set up conversion actions
Set geo-targeting
Set up bids & bid strategy
Optimize account based on goals
---
$1,000
Monthly management & reporting
Optimizing your account and ensuring success to keep your grant
---
Weekly budget management
Weekly keyword analysis
Monthly targeting analysis
Monthly ad text review
Monthly competition analysis
Monthly Google Analytics review
Monthly reporting
Ongoing Google optimization
Quarterly reviews
Quarterly reports
---
$450/mo
Additional technical & creative services
Optional services to help you succeed and manage your grant
---
Website audit
Website optimization recommendaitons
Website copy updates
Landing page creation
Google Analytics set up
Ad Grant submission
Calculated properties
CMS membership
Filtered analytics view
UX/UI recommendations
---
Pricing varies
Digital certifications
Google Ads Certifications - Google Ads Search Certification, Google Ads Display Certification
MARKETING AND FUNDRAISING SERVICES
How can we help?
Excited to get started? Want to learn more about our Google Ad Grant servcies? Tell us a little more and we'll get you what you need. Or schedule time to talk with us to learn how Google Ad Grants can help you reach your marketing and fundraising goals.