Donor communications
Showing appreciation and maintaining meaningful connections

Organizations who have thoughtful donor communications are more likely to have long-term relationships with their donors and see increased gifts over time.
We provide a variety of services to help you connect with your donors and keep them engaged throughout their donor lifecycle.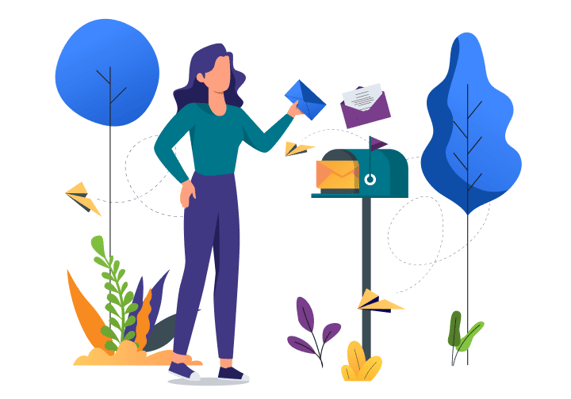 Cases for support
We convey your philanthropic needs with insightful and informational case for support documents. We facilitate constituent discussions to develop compelling language and themes, then develop donor-centered content and graphic elements.
Content creation
We develop relevant and compelling fundraising content for a variety of digital and traditional platforms including annual reports, appeals, advertising/PPC, blogs, email, newsletters, print, social media, streaming and websites.
Digital strategy
We help you align your organization's strategic goals with your fundraising goals. Then we will develop an actionable digital content plan to help you achieve those goals, raise more dollars and connect with those who support your mission.
Email marketing
We create email campaigns that are personalized, have content that is relevant to your donors and help maintain connections that are important to building donor loyalty and trust.
Invitations & event materials
We develop print and digital materials that build excitement around your event and complement your brand. From invitations to app graphics, we help you create consistency and awareness of your event.
Marketing collateral
We develop marketing materials that help you convey important information to donors with design that visually tells your story and content that is relevant to them.
Social media
We help you engage with your donors across social platforms, develop relevant content, monitor these engagements and report on progress of organic and paid campaigns.
Stewardship
We develop stewardship plans that help you structure your ongoing communications with donors, provide guidance for campaign recognition and develop materials that keep your supporters engaged and excited about your mission.
How can we help?
Excited to get started? Don't see what you are looking for? Tell us a little more about your project and we'll see how we can help. Or schedule time to talk with us to learn how we can help you reach your fundraising goals.