Consulting & training
Services tailored to your organization's needs

You have many options when looking for a nonprofit consultant. The process may seem daunting and you may be hesitant to hire one because they often have a bad reputation. It is our goal is to make working with a consultant a positive experience.
Whether you are looking to develop a new strategic plan, train your staff and board or evaluate your fundraising or marketing initiatives, our consultants take the time to learn, listen and lead your organization to better results. We invest time to develop trust and build a strong working relationship with your team. This helps us create solutions that are uniquely suited to your organization, help you achieve your goals, get the results you need and resolve your issues.​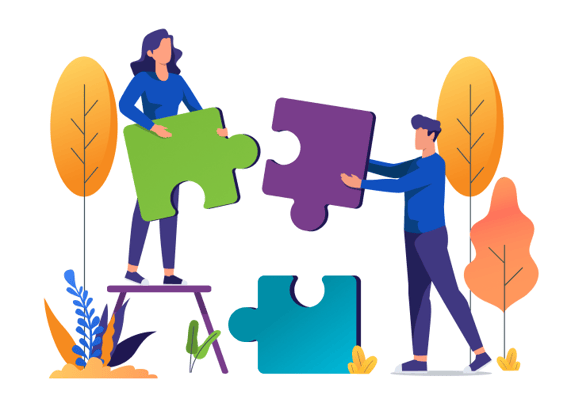 Strategic & organizational planning
We take your vision and work with you to help bring it to reality. Our proven strategic planning and organizational planning process brings teams together to create plans that are actionable, measurable and successful.
Fundraising & marketing planning
We work with you to align your marketing and fundraising initiatives to achieve maximum impact. We thoroughly review existing fundraising and marketing plans and develop measurable, actionable and accountable plans to help you meet your goals.
Fundraising & marketing evaluation
Our fundraising readiness assessments identify ways to operate better and raise more money. Our in-depth marketing analysis details your marketing performance and gives recommendations for reaching your audiences more effectively.
Board/staff development & training
We develop customized board and staff training programs to motivate your team, learn new skills to enhance performance and help you achieve your organizational goals.
Database, CRM & HubSpot consulting
We help you manage data to get better results and pick a database that is right for your organization. We are also a HubSpot partner which means we can set up HubSpot hubs and help you use the software better to meet your goals.
Policies & procedures
We develop fundraising, marketing and organizational policies and procedures to ensure your organization is operating at its best.
How can we help?
Excited to get started? Don't see what you are looking for? Tell us a little more about your project and we'll see how we can help. Or schedule time to talk with us to learn how we can help you reach your goals.