Content creation
Developing content that stands out and people want to read

The people you are trying to reach are distracted, receiving 6,000-10,000 marketing messages a day. You need content that captures attention, is easy to understand and resonates with your audiences so they connect with you and feel compelled to act.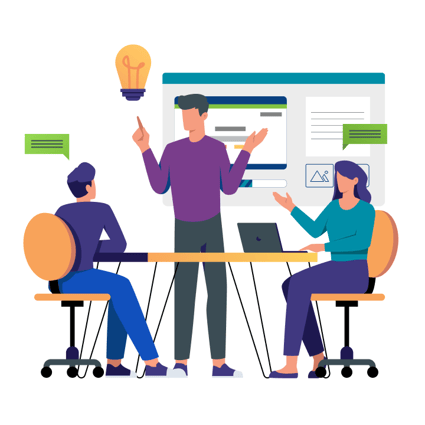 Advertising
We build awareness for your organization and its programs through goal-driven campaigns, content that drives action and clean design.
---
Strategy, content, design, traditional and digital media placement
Annual reports
We help you show the impact of your work through compelling content, fresh design, clear infographics and engaging images.
---
Print and digital reports, flipbooks, infographics, photography
Copywriting
We write clear, concise copy that engages readers, conveys the right message and is specific to the appropriate audience and platform.
---
Ads, annual reports, blogs, cases for support, collateral, social media, web
Graphics
We tell your story through thoughtful design that complements your copy and graphics that convey important information.
---
Ads, brochures, infographics, flyers, icons, logos, social media, web
Marketing collateral
We develop marketing materials with design that visually tells your story and complements content that is relevant to your target audience.
---
Brochures, cases for support, event materials, flyers, posters, rack cards
Presentations
We craft presentations to help you share important information and wow your audiences with relevant copy and graphics.
---
Award and event decks, slide deck templates, training documents, webinars
How can we help?
Excited to get started? Don't see what you are looking for? Tell us a little more about your project and we'll see how we can help. Or schedule time to talk with us to learn how we can help you reach your marketing goals.