Marketing plans & assessments
Evaluating your marketing efforts and developing strategies to better connect you to your audiences

Staying in front of your constituents on a regular basis and separating your nonprofit from others in the crowd is a challenging task. Media is ever-changing and your donors, clients, volunteers and other audiences are distracted by the thousands of messages they see daily.
We help you evaluate your current marketing efforts through our marketing assessments and work with you to develop goal-driven marketing plans to ensure you are reaching the right people at the right time in the right way.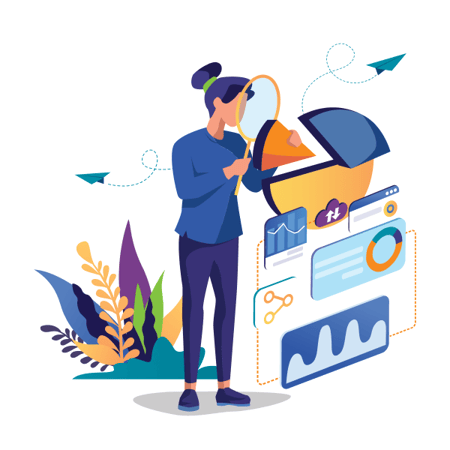 Marketing assessments
We help you understand your current marketing effectiveness and identify ways to improve your marketing initiatives so you can focus your resources on getting better results.
Marketing plans
We help you identify audiences, organize marketing activities, solidify your messaging and create goal-driven, actionable timelines to streamline and enhance your marketing efforts.
How can we help?
Excited to get started? Don't see what you are looking for? Tell us a little more about your project and we'll see how we can help. Or schedule time to talk with us to learn how we can help you reach your marketing goals.